Letter from the President
Welcome to Keymark Corporation's web address. This informational site was developed for those interested in our services to gain a strong perspective of our companies' capacities and business mentality. The interactive portion of the site is designed to enter and track orders to final completion. Keymark Corporation has been providing quality aluminum extrusions to an array of U.S. Industries for over 50 years. We are committed to remain a privately held operation, which gives us the ability to tailor our service to meet your individual company needs.
Thank you for visiting here. We look forward to discussing opportunities and scheduling a visit to one of our facilities.
Sincerely,
William L. Keller III
President
Long Term Customer Relationships
Our commitment to developing and maintaining solid, long term customer relationships is just one of the many reasons Keymark has evolved into a leading aluminum extrusion manufacturer. Because Keymark has been serving the Building and Construction Products Markets for over 50 years, we are very familiar with the needs and challenges of this market segment. We are the leading extruder in the Building and Architectural Product Markets. We're dedicated to supporting the Building and Construction Industries with products, services, and programs that promote outstanding design and exceptional customer satisfaction.
We provide innovative custom solutions to design challenges, while adhering to budget and other project parameters. Our customers count on Keymark for fast quote turnaround, short lead times, and reliable on-time delivery of premium extrusions with exacting tolerances to meet even the most demanding specifications.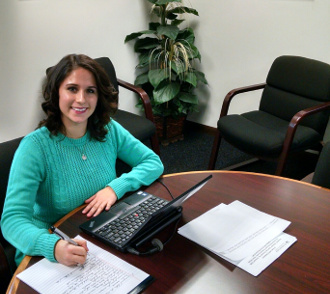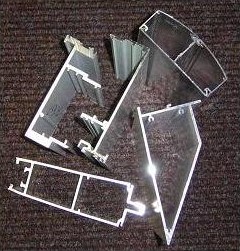 Some things haven't changed much at Keymark since 1964… for instance, we still pride ourselves in producing the finest quality extrusions possible. We still strive to exceed customer expectations with integrity, quality, responsiveness, and finishing capabilities. We focus on continuous improvement in all facets of our operations – service, capabilities, and production efficiency.
Other things have changed significantly… Like the sophisticated equipment now used in our manufacturing processes… Incorporating a "Lean" culture and manufacturing "System". The goal of "Lean" is to remove the wasted effort from any process. We use "Value Stream Mapping" to identify those steps that add value to the process and the steps that do not. We then set a strategy for maximizing the value added steps, while minimizing the non-value added steps – "The Theory of Constraints". We also integrate advanced technologies into every aspect of our operations. With a strong focus on constant improvement, we are committed to continually upgrading the computer and manufacturing equipment at our facilities to ensure we remain on the leading edge of emerging industry technologies.
Our state-of-the-art manufacturing operations also have fully computerized order processing, production scheduling, warehousing and delivery systems that ensure efficient production processes and short lead times.
A workforce of dedicated and committed employees is the foundation of Keymark's success. We continuously invest in our most valued asset – our employees – through education, training, and advancement programs.
The challenging, safe, team-oriented work environment Keymark offers is why many on our staff joined us early in their careers and have chosen to grow with us over the years. In fact, lifetime careers with our company are not uncommon. Because most of our employees have been with us long-term, they are uniquely qualified and well-prepared to respond to customer needs with a level of performance that only comes from years of experience within the industry.
Our experienced and empowered employees take great pride in their company and in their work. The spirit of team work among our employees and their commitment to continuous improvement enhances Keymark's competitive position as we set the standards for excellence within our industry. Team Keymark includes over 700 skilled tradesmen, an innovative engineering staff, experienced sales representatives, progressive leadership, and capable, friendly, office personnel.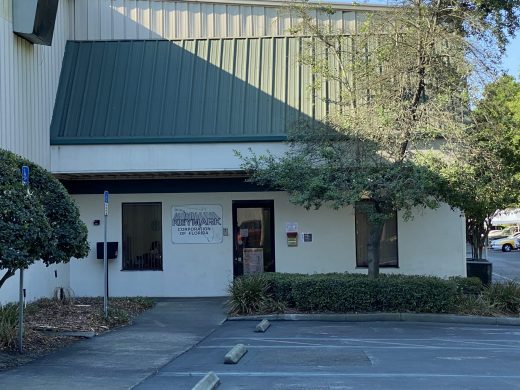 In the spring of 2007, Keymark Corporation set out on a journey to identify and enrich its safety culture. Recognizing the value of a robust safety culture and experiencing the difference, we are now using what we learned to institutionalize cultural values relating to "General Organizational Excellence".
We began the safety culture journey by establishing the company objective of having a loss resistant organization. When researching for a methodology to achieve this goal, we found the work of Donald Eckenfelder, President, Social Operating Systems, Ltd. discussed in a trade journal. We met with Don and decided to use his "Values-Driven Safety" material and consulting services. He helped us to understand that culture predicts performance and can be measured and managed. Using the measuring tools, we identified the Keymark Corporation safety culture profile and undertook safety culture enrichment exercises to improve our safety values.
Taking the methodology to a higher level, we developed our own values for "General Organizational Excellence". We now have a "General Organizational Excellence" culture profile. The next step encompassed exercises to reach these expectations.
The following are the General Organizational Values developed by a group of Keymark Corporation employees.