A Class Of Painting Capabilities And Services All Its Own
A Class Of Painting Capabilities And Services All Its Own
Keymark is 1 of only 4 aluminum extrusion companies in the North American Market to be a member of PPG's distinguished Certified Applicator Program (CAP). We aren't just an approved applicator… We Are Certified! This program was designed by PPG to strengthen this ELITE group of applicators of commercial high performance coated painted aluminum to a leadership position in the North American Commercial Construction Industry. The CAP Program encompasses a select group of applicators, whose facilities and processes are quality audited, that deliver color consistency, product quality, customer service, and technical expertise. Our wet and powder coating capabilities are un-matched in the industry as we can accommodate paint lengths up to 40 feet in our Lakeland, FL facility and lengths up to 25 feet in Fonda, NY.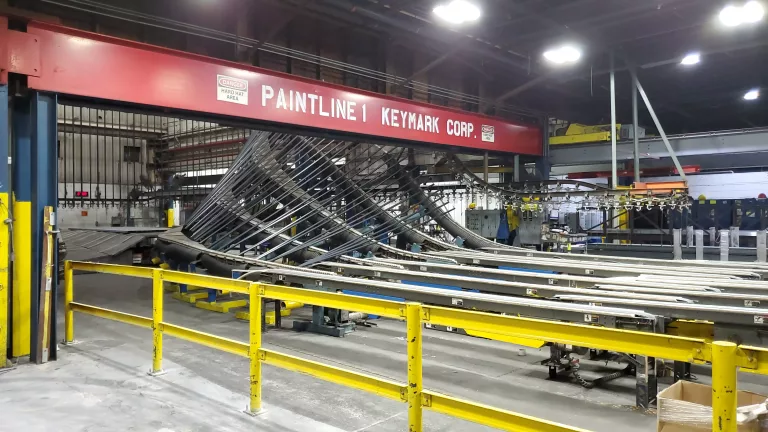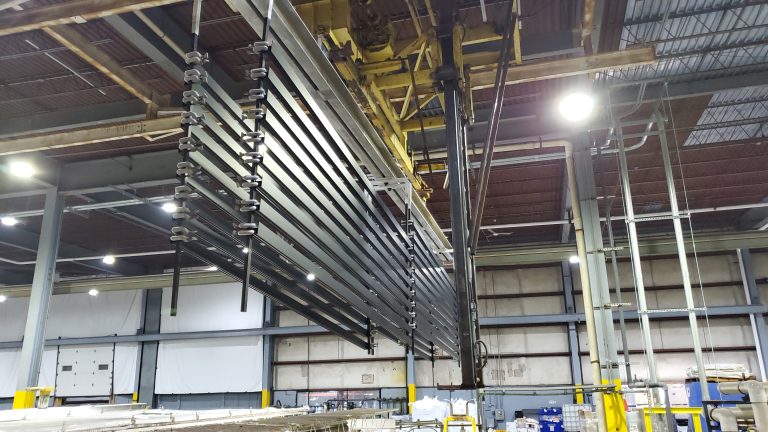 State of the Art Anodizing Capabilities: Keymark's custom designed Walgren 2-step automated anodizing system, at our Fonda, NY facility, is capable of anodizing and custom-coloring extrusions up to 32′ in length. Batch-to-batch color and surface quality consistency are assured by the most advanced combination of systems in the aluminum anodizing industry.
The most advanced system of its kind: Our anodizing facility integrated with a sophisticated waste-recovery, recycling, and pollution control equipment ensures that we are compliant with the stringent EPA & NY state regulations. Make Keymark your choice…when you need anodized aluminum extrusions.
Thermal Break Capabilities: Advanced Technology at Work. We offer 2 types of thermal enhancement to meet the most demanding requirements your products need. Keymark uses the latest high-tech thermal break equipment at both of our facilities, to produce the highest quality thermally improved extrusions. Our dedicated in-house thermal break operations use automated "Fill & De-bridge" equipment incorporating Azon's patented Azo-Brader process for dependability you can count on. We have most recently installed the latest in European "Thermal Strut" equipment at our Fonda, NY facility to offer you optimum thermal efficiency/technology.
So, no matter what your products require …Keymark has it all!