Quality From The Beginning
Consistent Quality: Our on-site casting facility allows us to control billet cost and quality by producing aluminum logs directly from (P1020) aluminum ingot. Having a cast house on our premises in our Fonda, NY facility, permits us to reuse/recycle internally generated scrap incurred from the aluminum extrusion manufacturing process. Aluminum recycling is an important component in both cost control and environmental sustainability. The process of creating aluminum extrusions begins with the manufacturing of precision-formulated billets in our cast house. Using the most current casting technology, our experienced staff creates billets for most of our extrusion needs. (P1020) Aluminum ingot is purchased from primary producers/suppliers in the United States and abroad and delivered to Keymark on a daily basis.
From casting, the logs go through a process of homogenization that eliminates impurities from the core of the log. Our most recent $ 1.2 million dollar state-of-the-art homogenizing oven at our Fonda, NY facility delivers the highest of quality logs to our extrusion department, ensuring that our customers have a premium quality product built into their aluminum extrusions.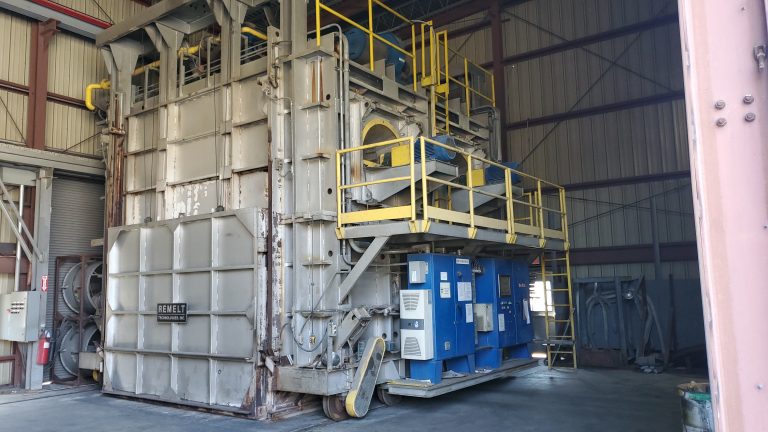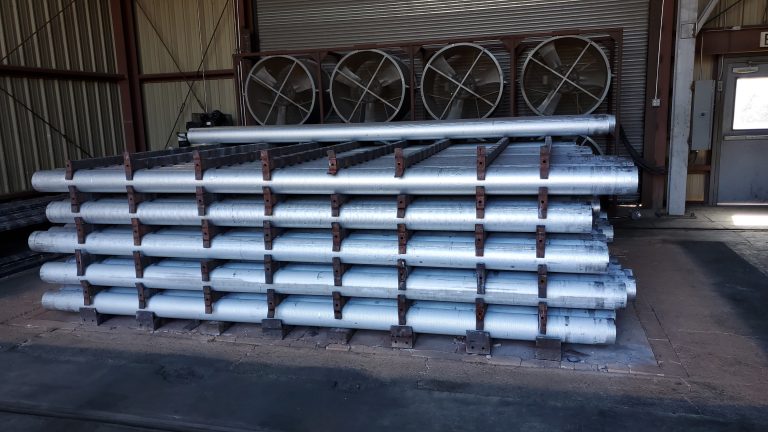 Extrusion Capabilities: Since we process only the highest quality extrusion logs in-house, we can ensure continuity of supply and consistent quality for your extrusion needs. Keymark offers prime & recycled billet, either meets or exceeds the specifications required by The Aluminum Association. We use only the finest 6000 series alloys (6063, 6005A, 6061, & 6060) for our extrusion presses. Our extrusion presses incorporate the latest in technology, which allows us to deliver shapes with tolerances that are demanded from the Building and Construction Markets that we serve. We currently operate a wide variety of 7 extrusion presses, which are capable of producing extrusions up to 14″ in circle size.
Keymark also offers a wide array of standard aluminum extrusion dies: aluminum tubing & pipe (rectangular, round & square), rods, bars (square and rectangular), channels, I-beams, and angles as well as other extruded custom profiles for the building and construction industry.
Bring your project to us and allow us to show you what extrusion precision is all about! When you see the Keymark label on your extrusion packages, you know it's quality.