Advantages & Disadvantages of Wet Paints
Advantages & Disadvantages of Wet Paints
Paint can be formulated to meet any color specification for your project.
Paint is available in a wide assortment of colors and paint types – Acrylics, Kynar's – 50% & 70% PVDF coatings, Polyesters, Silicone Polyesters.
Paint acts as an excellent protectant against the harsh elements that can affect the aluminum substrate.
Liquid coatings can be smoother than powder coatings, which exhibit some fine "orange peel" effect.
Bright metallic color based on aluminum flake is better in liquid technology.
Two-coat formulations containing 50% & 70% Kynar provide excellent corrosion resistance.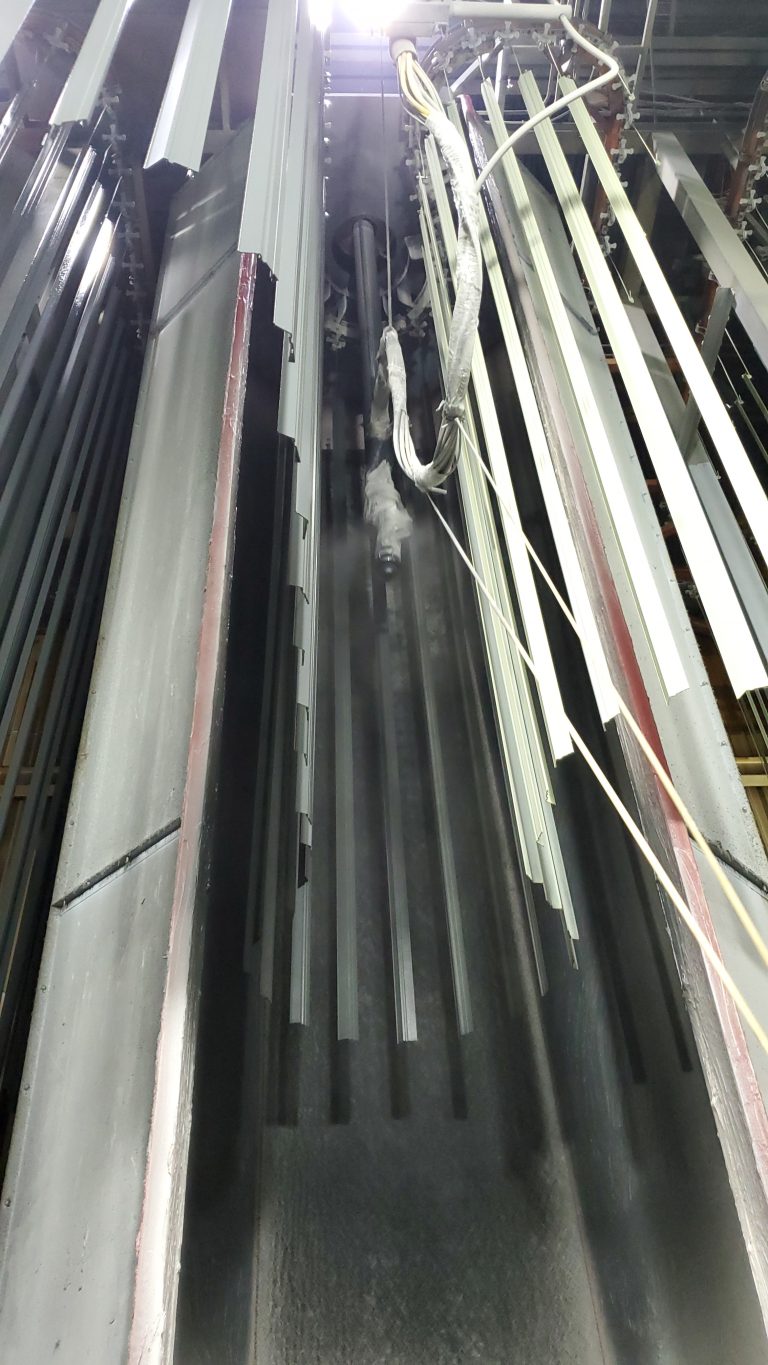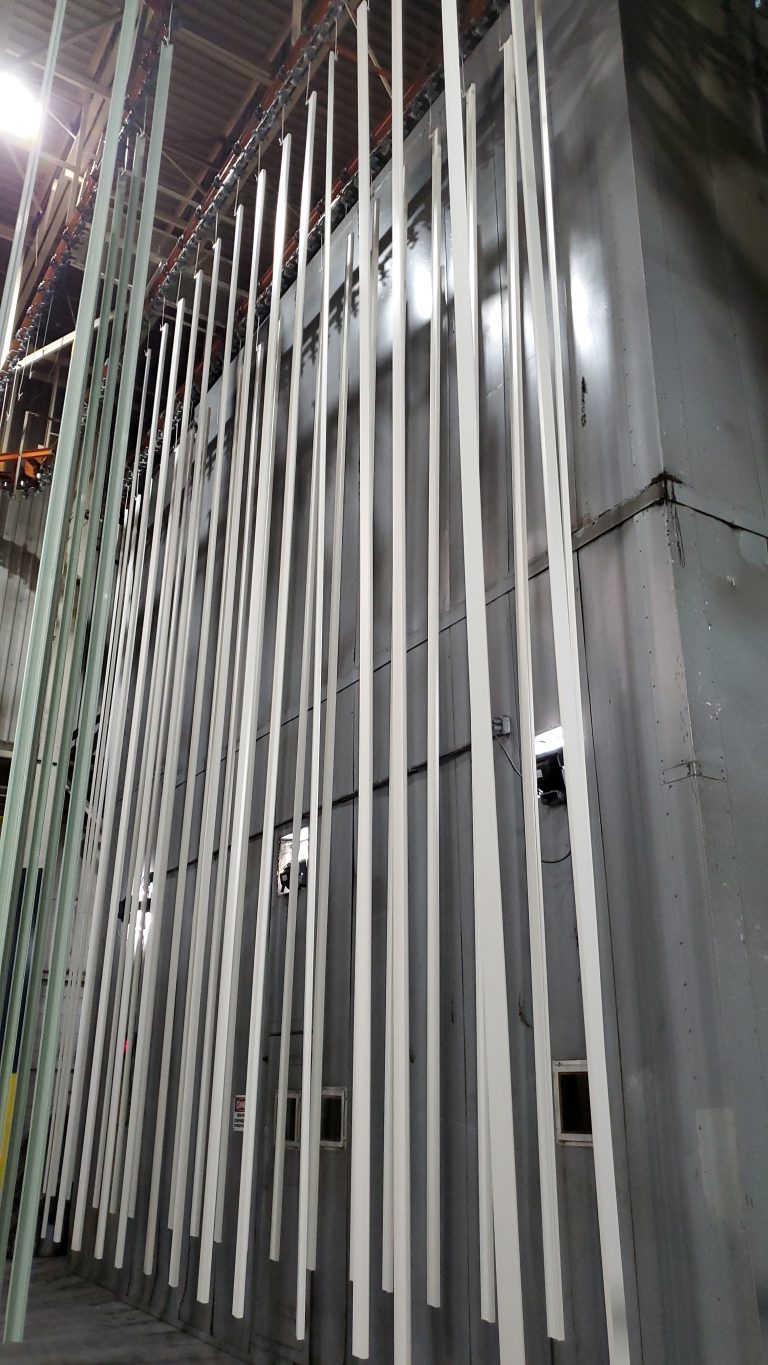 Paints are typically environmentally unfriendly to both the atmosphere and humans, due to the hazardous VOC's (Volatile Organic Compounds) they contain. Due to that fact, Keymark Corporation operates a state-of-the-art VOC abatement system in our painting process, which eliminates 96% of the hazardous VOC's associated with solvent based paints.
Color and finish appearance may vary upon factory application due to differences in spray equipment, line conditions or day-to-day process variations. It is strongly recommended that final color approval be made with actual production line samples or mock-ups, not laboratory prepared panels.
Pearlescent mica and metallic flakes reflect and scatter light in random patterns; therefore, exact color uniformity should not be expected. Slight color shifting should also be expected when viewing from varying angles and distances. Equipment considerations affect color and are especially critical with multiple applicators.
Wet paint applications use more electricity.
More waste is generated during application due to overspray.
Wet Paint Coating Performance
Keymark Offers the Following Quality Paints…
AAMA 2605-20 – 70% Kynar 500
AAMA 2604-20 – 50% Kynar 500
AAMA 2603-20 – Baked Enamels
Designed for high production environments, the Vertical Extrusion Paint System provides the greatest amount of throughput while minimizing manpower requirements. The automated system moves aluminum extrusions vertically through each step in the pretreatment, paint application, and curing processes.
Pretreament:
Stage 1 – Cleaning of extrusions with caustic
Stage 2 – Rinse
Stage 3 – Application of Chrome Phosphate Conversion Coating
Stage 4 – Rinse
Stage 5 – Rinse
Paint Application:
Stage 1 – Application of paint with (Up to 4) Ransburg Turbo Electro-Static Discs
Stage 2 – Flash Off
Curing:
Stage 1 – Bake Oven
Stage 2 – Cool Down